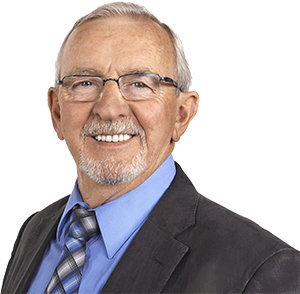 Jacques Veilleux
Founder and Vice-president
On March 8th, 1974 he realized his dream of starting his own business after gaining the necessary experience as a tinsmith roofer, then manager and estimator for a renowned roofing company at the time. This challenge was easily meet with the complicity, implication and assistance of his wife. From a small team of two men initially, Jacques Veilleux has developed and thrive the business with close to thirty employees to date. From our integration within the AMCQ (Quebec Master Roofing Association) in 1992, his experience and conscientiousness led him to become involved within the association. He was Chairman of the Board in 1999, 2000 and 2006, Chairman of the Ethics Committee from 2007 to 2013; he was appointed Special Advisor for the Executive Committee from 2006 to 2016 and was Chairman to the Andre Lamarre Foundation up to 2016. Jacques Veilleux has been involved in the various negotiating collective agreements for the roofers.
Today, its main tasks within the company largely consist in estimating ancestral and commercial roofing, managing insurance and particular mandates, not to mention his role as a mentor to other estimators sharing his experience.
---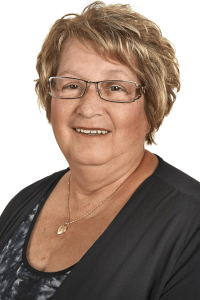 Louise Veilleux
Vice-president of Finance
and Head of Quality System
A wealth of experience in accounting and administrative technique in the field of roofing, Louise has been a person of great resource that Jacques could completely rely to start his business. In 1974, it is in very modest conditions that the company emerged. Thus, it is in the family home we found the accounting and management offices. For 15 years, this division has allowed Louise to balance work and family with their three children. Through sound management of the business and hard work of Jacques, the company has prospered and grown. In 1989, the purchase of a commercial building brought together offices, workshop, production, warehouse and parking spaces for vehicles. For 30 years, Louise has served as an Executive Director combining all functions including receptionist, administrative secretary up to accounting technician. However the arrival of Isabelle in the business created some changes and gradually Louise can think about retiring.
Today she is still the vice-president of Finance and Quality manager of the company. Her primary role is to ensure the quality control of our work making our renowned trademark and maintain continuous improvement of the company. In addition, she directs the board, monitoring and participating in the development of the annual business plan.
---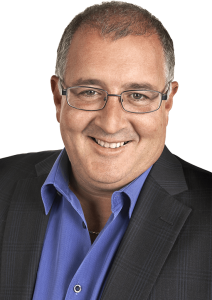 Patrick Veilleux
President and General director
Son of Jacques and Louise, he started in the business as a teenager learning the beautiful art of tinsmith androofer during his summer holidays. In 1987, he joined the company full time on construction sites. At that time, it was the beginning of new technologies in the field of roofing. Over the years, he held different and all sorts of work such as: tinsmith, roofer, crane operator, truck driver and foreman, eventually to climb and become an estimator in 1994 and Vice-President from 1996 to 2017. At this moment , Jacques handed him the Presidency of the company, to underline his thirtieth anniversary within the company. Following the foot steps of his father, he was also involved in the AMCQ (Quebec Master Roofing Association) and the technical committee for many years. Moreover, he was President, and held a permanent position as a Technical Advisor for that committee from 2010 to 2017. In addition, he was director and President of the mutual prevention at the AMCQ.
His roles within the company are much extended. He manages daily all the construction site work; he is responsible for the human and material resources, procurement, leader of the estimation departments for the roofing and building envelope and overlooks all tender proposals. He is now the main shareholder, but also the cornerstone of the company.
---
Isabelle Veilleux
Administrative director
The youngest daughter of Jacques and Louise, she started the company by performing various administrative tasks during her summer holidays while she was still in school. In 1997, Isabelle joined the company full time, working closely with Louise who knew how to share her knowledge and sense of ethics. Through various training sessions, Isabelle was able to take over from Louise in 2004 with success and now provides excellent financial management of the company. Her varied knowledge also allowed her to be responsible for the social media, telecommunications and computer network.
---
Jean-François Lalande
Service manager
It was in 1999 that Jean-François left his position as a pharmacy manager to join our company. It is with great enthusiasm that he raised to the challenge, discovering the world of roofing, its requirements and operations. His various training sessions in estimating, plan reading, technical assistance combined with his construction site experience solidified his knowledge.
His main role is to manage service and emergency calls for our customers. In addition, he ensures the estimation of various roofing projects, the project management of various building sites and ensures the smooth running of work in progress. He also assists Patrick in the management of various files.
---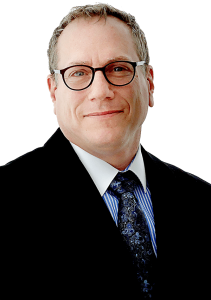 Martin St-Arneault
Estimator and project manager
Martin began his career in automotive sales. After working with the same group for 17 years, holding different positions up to sales manager of two concessions, he reoriented his career to new challenges…roofing in 2007. He began this new career as a project manager while overseeing the creation of a new department in emergency service calls. While pursuing improvement trainings and obtaining in 2011 his AMCQ certification, he held the project manager and estimator position from June 2012 until March 2014 to join Entreprises J. Veilleux & Fils Inc., holding the position of estimator and project manager. Martin also identifies growth opportunities for the company in order to improve the operation and the volume of the emergency service department. After-sales service is a priority for him, as for the company.
---
Marc Gordon
Project Manager and Estimator – Mauricie Division